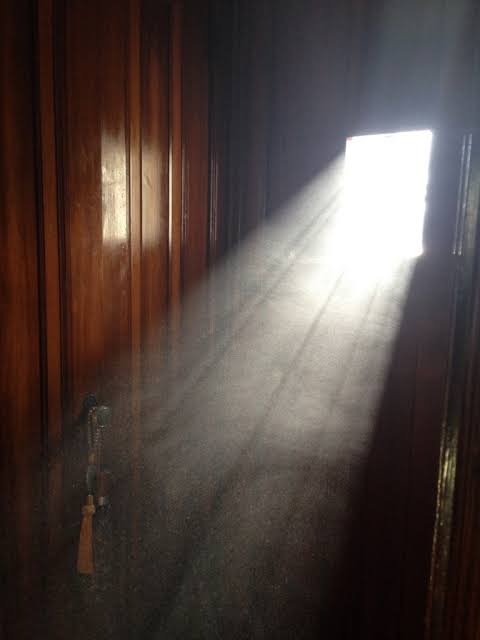 What could be the journey of a dust? Does dust can have its goal, ambition, desire, destination?
We see dust particles moving here and there. In ray of sun light, movement of dust particles are visible to naked eyes.
Can a dust move on its own? Can a dust decide it's path? When the air blows, dust move in the direction of wind. Dust move at the speed of wind. Dust seized to move when wind stops blowing. Thats it.
It is the air or wind which makes the dust move, float, arise, get velocity, etc.
Assume that dust has desire, mind, thoughts, ambition, destination. Can a dust do anything for its desire or goal or destination? It has to wait for the wind to blow to have movement.
What a pity, if dust have desires but it can not do anything on its own to attain it's desires. Even if wind blows it is no guarantee that wind will take the dust to its destination. Dust has to develop/change desires, goal, destination according to wind.
We are all dust particles in the Divine Chaos. We move here and there based on Chaos. Chaos has to propel us. It is very pathetic to have desires in the Cosmic chaos. Humans have goals which are equal to goal of dust.
There is no meaning of dust having desires, it may or may not be realised depending on wind blow. In the same way human desires may or may not be realised based on Cosmic Chaos. Chaos has to favour our desires, destination.
Can a dust be proud of having reached its destination? Can a dust be ashame of not reaching its destination? First of all, can a dust have a destination of its own?
But, humans will be proud of achieving their goals, will be ashame of not achieving goals. When Divine chaos lifts us in worldly life, we feel proud as we lifted ourself by our effort. When Divine chaos drops us in worldly life, we feel sad as we fall or reached lower state by our mistakes.
We are nothing more than dust in Divine chaos, our desires, goals, ambition are like a dust having it's desires, goals, destination.