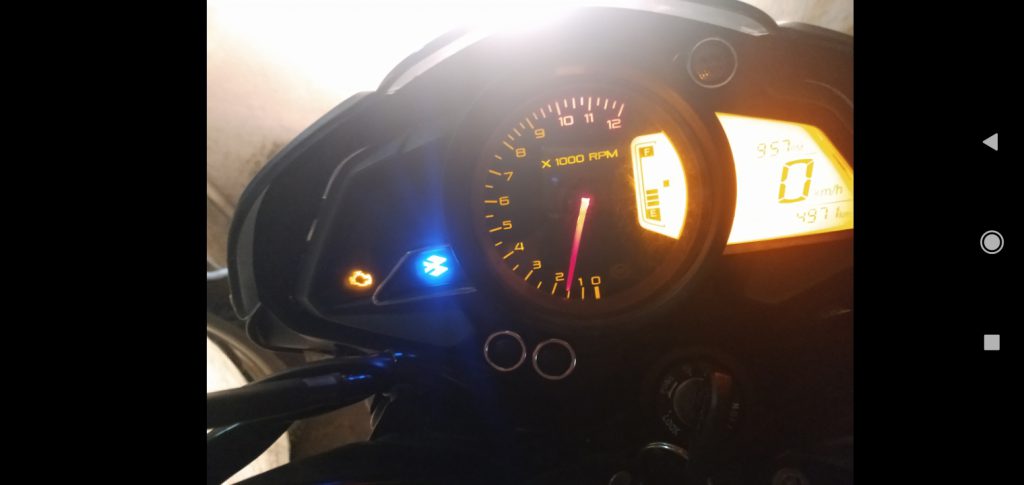 Engine malfunction light of my Pulsar NS 160 BS6 is on or glowing always while riding the bike. This is the third time this is happening. Earlier two times engine malfunction or fuel injector light turned off automatically after one day. I did not do anything or I did not take the bike to service center.
Now, it has been one day, it is on whenever I ride the bike. I am not sure what happened to fuel injector. Bike runs as usual at lower speed, but at higher speed and revving, I feel a slight stress or drop in pick up. One month back, second service was done at 4500+ kms.
I was waiting for whole day whether light turns of automatically when I ride, but it did not turn off.
When I check the service manual, it is mentioned that engine malfunction light will glow when there is issues with fuel injector, but nothing mentioned as how rectify it.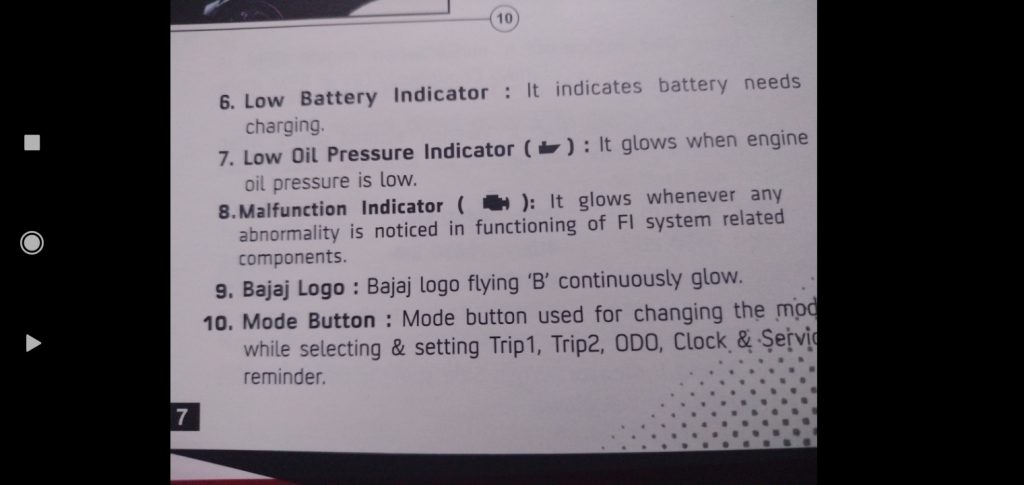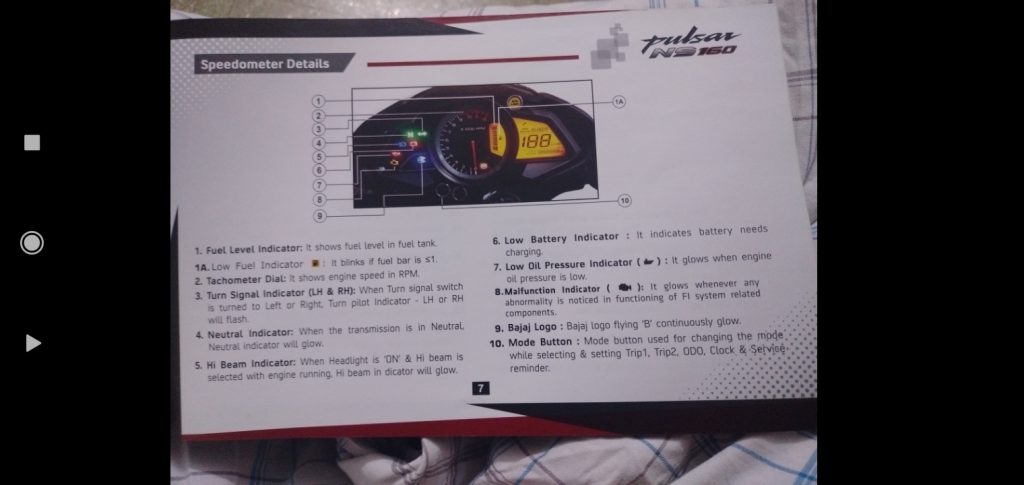 So, tomorrow, I will take the bike to service center if engine malfunction light continues to glow while riding.
Hope, this simple issue, should not make me feel for buying BS6 vehicle.
Update on 12th August 2021
Today morning when I started the bike, engine malfunction light went off automatically. I did not take the bike to service center and I did not try anything on my own. I am happy now. Bike runs smoothly.